Miss Elliott (Y4/5)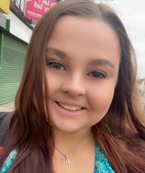 Hello! Welcome. My name is Miss Elliott and I will be starting my Castle Hills Primary Academy journey in September!
I hope you have had a wonderful summer holiday and I look forward to meeting you all.
I am looking forward to our upcoming adventures in the Stone Age with our class book "Stone Age Boy" by Satoshi Kitamura.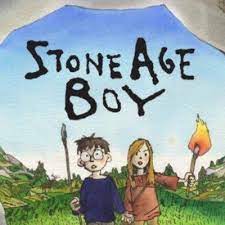 One day a little boy is walking along when he trips, stumbles and falls ... into the Stone Age! He meets a girl his own age and her tribe, and learns all about their way of life. He watches them make tools, clothes and weapons. He sees how they hunt, fish, cook, celebrate – and even how they paint on the walls of caves. But when a furious cave bear attacks, he wakes up back in his own time where everyone tells him it was only a dream. But was it?
How can I help my child at home?
Your child needs to be reading at least 5 times a week (I have prizes!)
Make sure your child is completing their written spelling and online Times Tables Rockstars homework (20 minutes at least - I have prizes for this too!)
Children in Year 4 should start to complete as much extra times tables practice in preparation for their MTC next year (We are going to ace it!)
. *Remember*
To complete your homework, reads five times every week, arrive in the correct PE it and have an attendance of 96% or above to be our 'In It To Win It'!